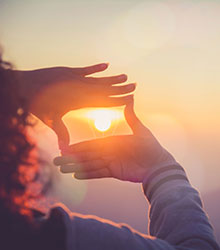 Scanpack 2021 will be a face-to-face event but also has digital elements and a number of new features.
The tagline "The packaging event for a new era" reflects its ambition.
-We want to show the way forward to the future of the packaging industry, says Anna-Lena Friberg, business manager for Scanpack.
Scanpack takes place on 26-29 October 2021 at the Swedish Exhibition & Congress Centre in Gothenburg. The Coronavirus pandemic has affected us all, but as the vaccinations start, we believe and hope that the situation will be considerably better in October. We're all feeling the need to meet already.
With eleven months left until the start of the fair, just over 80 percent of the stand area, some 14,000 square meters, have been booked.
Nearly 300 exhibitors have booked a place. Leading companies, from all segments of the packaging industry, will be present.
For those who for some reason do not have the opportunity to visit the fair on site, digital opportunities will be available to follow what is happening.
– During the pandemic, the Swedish Exhibition & Congress Centre has conducted several digital events and we are bringing those experiences to Scanpack 2021.
– For example, we hope to be able to show a lot of seminars digitally. I strongly believe in this type of hybrid fair, where digital elements become an integral part, says Anna-Lena Friberg.
At the same time, she assures us  that all visitors and exhibitors will feel at home at Scanpack.
– I think everyone should see the digital elements as a plus. To use an English expression: we act local, but we go global.
Digitalisation will also be a leading theme at the fair, together with sustainability and new trends and innovations. This applies both to the exhibition and to seminars and activities on the exhibition floor.
These themes will also dominate in two completely new initiatives that are being added to the regular fair: Pioneers and Summit.
– We have conducted in-depth interviews with a selection of exhibitors, about how they want to see the development and positioning of Scanpack. They have been able to highlight what is important for their own brands and for the packaging industry as a whole.
– A recurring desire is to reach partly new target groups in areas such as politics, academia and business. Both of the new initiatives are a direct result of what our customers demand, says Anna-Lena.
The summit will take place for one day where representatives of the industry will have the opportunity to meet politicians and other senior decision-makers to discuss strategy issues, with an emphasis on future opportunities and challenges.
– Everything that affects the packaging industry will be on the table for discussion. The hope is to improve insight into the needs of the future and provide an understanding of what awaits just around the corner, says Annika Persson, business developer at the Swedish Exhibition & Congress Centre.
Pioneers will be a meeting place with a focus on innovation, research and development.
Here the future will be made concrete, you will find innovations in everything from new materials, climate-smart packaging and energy-efficient solutions to hi-tech and artificial intelligence.
Taking part will be a number of startups, but also large companies' R&D departments, joint ventures and universities. The event also provides a platform where participants can pitch ideas, products and research results.
– The focus of Pioneers will be on business development. In other words, how the strategies discussed at the Summit, among other things, can be taken further, Annika explains.
– Matchmaking between companies and startups will be an important part of that concept. We bring together players who might not otherwise have met, and this will open up new business opportunities.
We look forward to the autumn of 2021 and sincerely hope that we can meet at Scanpack again.