Experience innovative sustainable packaging solutions at RISE at Scanpack 2018
The Swedish Research Institute (RISE) is Sweden's innovation partner, with the aim of promoting a competitive business community and contributing to a sustainable society. At Scanpack 2018 RISE will show how they work with packaging and demonstrate new ideas, materials and packaging solutions. RISE is also arranging four educational seminars on various themes within the Scanpack Academy education platform, which is a new concept at the trade fair this year.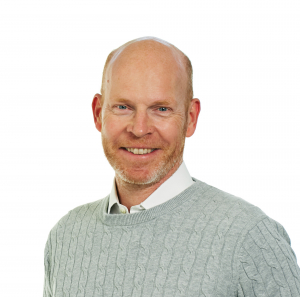 The Research Institute of Sweden (RISE) is an independent, state-run research institute that offers unique expertise and about 100 testing and demonstration environments for future-proof technologies, products and services. Innventia, SP and Swedish ICT merged to become RISE in order to create a stronger research and innovation partner.
"RISE offers both breadth and depth, we have a unique toolbox and solution-oriented employees, including many with postgraduate education. For example, we help companies with technical services such as testing and certification and support them in innovation processes in various ways. We are skilled at grasping and identifying various problems that customers encounter and helping them to find solutions," says Jesper Berthold, head of Packaging Development & Product Testing within RISE Bioeconomics (which largely consists of the former Innventia).
The work includes customised research involving new and improved packaging and material solutions. Additional examples of highly relevant packaging-related fields are sustainability and the circular economy, systematic packaging development, product safety, surface properties and barriers.
"For example, a stronger paper or paper-like material could be developed using 50 per cent wood fibre and 50 per cent old jeans."
RISE is working broadly with sustainable packaging and wants to promote a transition to a circular bioeconomy.
"For example, we want to replace certain parts of packages made of fossil-based plastic, but we also work with how a product is experienced. We study how people see, feel, experience and interact with packaging and materials. The material also conveys a feeling and we work with that customer experience."
Recycling is a topic of discussion as early as the design stage for new packaging, and RISE conducts life cycle analyses for sustainable solutions that benefit people and nature.
"RISE will have a stand at the Scanpack trade fair where we will show how we work with packaging and various related aspects. We will demonstrate new ideas, materials and packaging solutions. For example, visitors will be able to see and feel paper made of jeans and learn about the opportunities that can be opened by integrating active materials into paper. We will also hold four educational seminars on various themes within the Scanpack Academy education platform, which is a new concept this year," says Karin Edström, a RISE project manager who is working on the preparations for Scanpack.
"We want to meet current and potential customers and competitors. We are constantly seeking new opportunities to network and are extremely interested in new ideas, knowledge and solutions. Although we are independent and do not represent the interests of any particular business, we believe in 'fibre first'. The timing of the trade fair is perfect for us," says Jesper Berthold.