Exciting seminar on new packaging trends and solutions
The development is rapid and the packaging design and sustainable material becomes more important in a world with hard competition and more climate caring consumers. Wim Wouters, one of Scanpack´s key note speakers, will talk about the latest trends and solutions within packaging.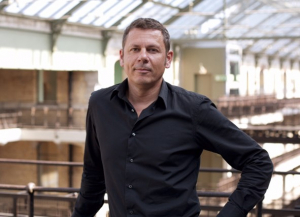 – I want the visitors at Scanpack that come and listen to me to be informed and inspired with new trends and solutions. It was a couple of years ago since I attended Scanpack and I am looking forward to return, says Wim Wouters.
Wim Wouters is Creative Director at DS Smith, a global packaging company in sustainable (paper and board) packaging. He designs consumer and retail packaging for brick & mortar and e-commerce for global brands. All with focus on the consumer perspective.
– There is a growing demand for a more sustainable use and design of packaging and packaging materials. The voice of the consumer is getting louder, putting packaging on top of the agenda of brands when it comes to the climate and the planet.
Wim Wouters sees a clear need for development within the industry to further optimize the production and performance of packaging, adopting technologies and practices from outside. He also believes in the opportunity to embrace the voice of the consumer.
–  There will be more fiber-based primary packaging formats and packaging will become a smart interface (IoT) within the supply chain and between product/brand/consumer. I also think there will be more focus on re-newable and alternative base materials.
The packaging is very important today but Wim Wouters predict it will have an even greater impact in the future.
– As a key interface between the brand and customer, it can reveal a lot about the product and the brand.