Digital printing opens up all kinds of creativity
As Creative Manager at the HP Indigo Division Hadar Peled Vaissman's daily activity involves working with designers and prepress experts all around the world. On 25 October she'll be talking about The Wonderland of Digital Print on the Superbrand stage.  Digital printing enables you to achieve a new kind of creativity that was previously impossible.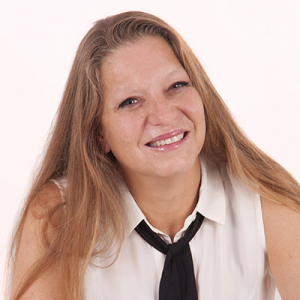 Hadar Peled Vaissman's mission is to support application development for digital printing, ranging from major campaigns by global brand owners to niche initiatives by local players – all of them challenged to meet the millennial and Generation Z demands for individualisation and versioning. Today's consumers expect brand owners to invest in a personal relationship with them. And this calls for a whole new way of thinking in graphic design and application development – not least in packaging.
Digital printing offers the designer a platform for realising a whole new kind of creativity that has not been possible until now.
"Every day I see how inspired designers are when they use the new toolbox and I'm amazed at the incredible results, with all the eye-catching campaigns that are being created," says Hadar Peled Vaissman, enthusiastically.
Her mission is to spread knowledge about the new HP Indigo Division tools and to showcase the opportunities they present, not only for designers but also for brand owners. This is a challenge to inspire entirely ground-breaking ways of thinking.
"The development is reminiscent of the appearance of the air-brush: a new technique that is easy to learn and has started a whole new art form. Digital printing is today's air-brush, an exciting new orientation that easily extends the graphic designer's creative platform, says Hadar Peled Vaissman.
She underlines that digital printing is equally important for smaller players. Local brand owners have another need for greater flexibility, they know their consumers better and have greater need for speed and customisation. The stimulus provided by local brand owners often puts pressure on the larger brands to achieve fast and tailor-made communication. The breakthrough for digital printing is much closer than many think, because it is not a linear development; rather, it is about responding to fast-changing consumer behaviour.
HP SmartStream Mosaic allows you to create endless design possibilities by automating a large number of unique graphics that are easily embedded in your work. The designer gets a new platform to start from and the result is a unique customer experience, where no pattern is like another. The software automatically generates anything from one hundred up to several million unique patterns to work with. Variations are created by random transformation using scaling, transposition and rotation.
HP SmartStream Collage will make its premier appearance at Scanpack. This design tool takes things a stage further with the ability to create endless patterns using icons. Random placement of the elements generates a large number of variations, while the designer controls overlap, opacity and perspective.
In addition to the myriad possibilities of individualisation, HP Indigo Division digital print offers a range of other advantages for designers, such as access to a larger colour palette and the use of transparent ink to exploit the substrate structure in exciting new ways.
 Be inspired and learn more about new design opportunities when Hadar Peled Vaissman talks about  "The Wonderland of Digital Print" on the Superbrand stage, Thursday, 25 October from 10:15-11: 00 a.m.