The paradigm shift that is behind the transformation of the packaging industry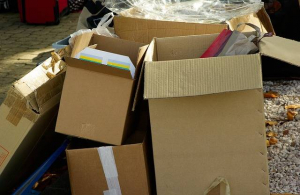 At the time of writing, many industry sectors are undergoing major changes – including the packaging industry. Behind the change is a paradigm shift that consists of changed values and new technology. But transformations always pose a challenge for both production and producers. What does it take for a company to keep up with developments?
Jan-Olof Jungersten is the CEO and founder of Visutech, but he is also a published expert on transformation. Here he shares the factors behind transformation and what entrepreneurs need to understand and do to cope with it.
– I have more than 30 years of experience in the graphics industry and have, for example, closely followed the transformation of the commercial printing industry. The technology that drove it, i.e., digital printing technology, is also the technology we can see enabling and driving the transformation in the packaging industry, says Jan-Olof Jungersten.
Digital printing technology is a development that has streamlined and scaled the printing process considerably. Today it is a process that goes directly from the computer to print on different materials or packaging, without the need for printing plates and films.
Digitalisation, however, is not all there is behind the paradigm shift, although it is a decisive factor. Another driving force is consumer power, and current values. Something that Jan-Olof believes happens naturally in a generational change.
– The reason why we are facing a paradigm shift right now is because various factors are occurring at the same time, the planets are in alignment, you could say. The new technology, a generational change, new values and an acute state of the climate. The new purchasing power of the current generation has placed different demands on producers from those of previous generations.
The younger generation demands climate-smart packaging and wants our society to work hard for a circular economy. Quite simply, there is massive pressure on the packaging industry to change and to do it quickly.
– To be successful through a change like this, or maybe even to survive, you need to understand your customers. It is in a recession that everything happens, and markets change. When the boom returns, the market will not look the same. Then you will have to adapt to new business models and new needs, Jan-Olof explains.
To be able to adapt, you need to understand how people, cultures and societies function and change. For example, changing their operations and packaging for people in different countries can be a huge challenge.
– There is an expression that says, "culture eats strategy for breakfast" and that says a lot. Even though you adapt to new values and those values may be similar around the world, the same packaging will not appeal to all of those people. Something that is successful in Germany might not be in France. So how you design your packaging in different countries plays a big role, says Jan-Olof.
But it is not just these different forces that can affect the packaging industry. The packaging industry also has the opportunity to influence and create positive societal change.
– In general, it is a difficult question. We must urgently reduce the use of plastic, but we must also urgently reduce food waste. Smart packaging provides the ability to reduce food waste by influencing our behaviour. For example, packing bananas in smaller packages with fewer bananas in each. The consumer then buys the smaller package and the bananas that would otherwise have been thrown in the bin are instead sold to someone else, Jan-Olof concludes.
How this change will look, how the packaging industry adapts to the new situation and meets the new demands from consumers remains to be seen. However, having a dialogue within the industry is a must. Scanpack is an event that brings together decision-makers, innovators, researchers and producers in the packaging industry and enables knowledge exchange, important conversations and stronger networks. Something that is necessary for us to be able to move towards a circular future.
Scanpack will take place at the Swedish Exhibition & Congress Centre in Gothenburg on 4-7 October 2022. It's a creative hub entirely focused on sharing and disseminating ideas about new technology, new materials and new solutions that will give you the awareness and edge you need to be relevant in a circular future. By bringing together innovators, designers, decision-makers, researchers and visionaries, Scanpack is an exploration of what the packaging industry can and must be tomorrow. Topical areas for Scanpack 2022 include: digitalisation, the environment, sustainability and recycling, as well as new trends and innovations.