Premiere of Scanpack Talks: Panel discussions on the challenges in the packaging industry
At this year's Scanpack, a newcomer makes its debut! Scanpack Talks is a panel that takes place on the Superbrand Stage, featuring major players in the packaging industry. Every day, a new, hot topic will be discussed. "Scanpack Talks will address common challenges in the industry and is a response to our need for collaboration", Per-Stefan Gersbro, moderator of Scanpack Talks, says.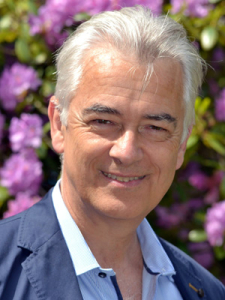 Leading the Scanpack Talks is not just any man. With 40 years of experience in the packaging industry, Per-Stefan Gersbro has held several prominent positions in international packaging companies and organisations in Belgium, England, Switzerland, and Sweden. He currently works at Paccedo, where part of his job involves conducting and moderating conferences and meeting venues regarding areas like sustainability, automation, and consumer trends.
He is now about to lead and moderate the Scanpack Talks.
– What fascinates me most about the packaging industry is the fact that you
interface with almost all industries. Meeting different players who all offer new knowledge, different perspectives, and
thoughts on solutions to today's challenges is both enriching and inspiring. Helping people
meet and contributing to new ideas being born is what drives me, Per-Stefan says.
"The need for collaboration has never been greater"
The Scanpack Talks comprises four panels spread over the four Scanpack days. The panels will discuss the challenges currently facing the entire packaging industry.
– We have several world-leading packaging companies in the Nordic Region, and the Swedish packaging industry alone has an annual turnover of SEK 120 billion. This is a turbulent time. Alongside the environmental challenges, we have soaring energy costs, supply problems, and a war in Ukraine. The future is uncertain, and the need for collaboration and flexibility has, in our lifetime, never been greater. These talks are crucial for raising knowledge in several areas.
The Scanpack Talks will include the following four panel discussions:
Plastic has its challenges – how should they be solved?
Participants: Orkla Foods, IKEM, Trioworld, Swedish Plastic Recycling
Fibre-based packaging – is this the future?
Participants: H&M, Graphic Packaging, Stora Enso, Pulpac
The packaging of tomorrow – what will it look like?
Participants: Coop Sverige, Huhtamäki, Emballator Packaging Innovations, Saveggy
New consumer patterns – new packaging design?
Participants: Pond Design, Duni Group, DS Smith, Micvac
During panels, prominent players come together to create value and increase knowledge. Through the discussions, an important arena is created, where challenges are not only addressed but where openness to collaboration is realised.
– Our ambition is to have fact-based, informative discussions on various relevant topics. Plastic is perhaps the hottest topic of them all. Partly because of all that is written about plastic and littering. But also because plastic is necessary. Analyses show that if we replace plastic with other materials, resource consumption will increase, resulting in a 60% increase in CO2 emissions. These are not uncomplicated issues, which is why it's so important for the industry to gather and discuss them together.
Facts outweigh opinions
The packaging industry is constantly growing. And, like other industries, it is now facing major demands. Both in order to meet consumer needs for good packaging, but also to meet climate goals and make the industry more circular.
– We must ensure that our materials are used in the right places and that our packaging is climate efficient. We need circular flows with sustainable packaging, which, in addition, means negligible leakage. That's when the circle will be closed.
What do you hope the Scanpack Talks will result in?
– I hope for increased awareness of current trends and driving forces. And for the discussions to provide inspiration and new perspectives. In the long run, I hope they will lead to better decisions on future measures. Facts are meant to change opinions, not the other way around, Per-Stefan concludes.
Facts
The Scanpack Talks are panel discussions that will take place during Scanpack. A schedule of the talks will be published on the website shortly.