Nordvalls to Scanpack: The role of the label in the packaging industry
During Scanpack, the packaging industry gathers under one roof. One of the exhibitors this year is Nordvalls. One of Scandinavia's largest producers of labels, Nordvalls is currently experiencing an exciting shift, to say the least. The supply of labels is no longer taken for granted.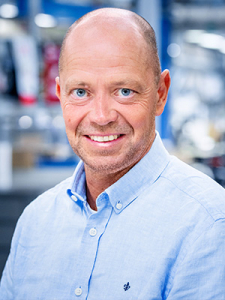 Nordvalls has been making high-quality labels ever since its founding in 1907. Since 2017, the company is part of the Possehl Group, based in Lübeck, Germany. Today, Nordvalls focuses on self-adhesive labels of the highest standard.
Much like all other printing companies, Nordvalls is currently experiencing a highly curtailed supply of materials.
Mikael Bergqvist has been Sales Manager at Nordvalls since 2014, and is responsible for Sweden, Norway, and Denmark.
– We are in a situation where we have to search for materials. One of the reasons for that is the paper producer UPM's four-month strike. The shortage of materials is difficult and affects the entire packaging industry in many ways. Without labels, entire industries come to a halt, Mikael says.
Even though the material shortage is causing major problems, it has also led to an interesting shift.
– Industries have begun to recognise the importance of labels. Our industry has not only received more attention but also gained higher status in the value chain. I think that the material shortage we're seeing now will lead to change. Many products today are on the roads, but having a warehouse will become a priority, Mikael continues.
Sustainability in focus at this year's Scanpack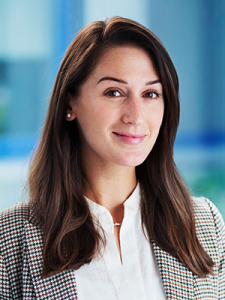 At Nordvalls, the focus on sustainability is strong. Head of Marketing and Communications, Bini Sjöwall talks about a consistent trend.
– In the future, the focus on sustainability will be much greater. The environmental aspect is being discussed throughout the industry, which is crucial, Bini says.
– Together with our suppliers, we are constantly looking at how we can make our labels more sustainable. It's also something that is requested by our customers. They want paper labels for paper packaging and plastic labels for plastic containers, Mikael says.
What will you be showing at Scanpack?
– We will show our breadth as a label printer.  We have an extensive range of products suitable for a broad audience. We will also talk about the sustainability issue and showcase different materials. We look forward to showing our strength as a Group, and we'll be accompanied by some of our sister companies that manufacture printing machines, among other things, Bini says.
And when asked why visitors should come to Scanpack, Bini and Mikael have a clear answer.
– It has been four years since the last Scanpack, and between then and now, there has been a pandemic. It's important for the industry to meet and see what can be achieved together. What are some current trends? So much has happened over the past four years. For visitors, Scanpack may be even more important this year than the last time we met, Bini says.
– Talking about sustainability is essential, and Scanpack provides an excellent arena for doing so. I hope that the fair leads to meaningful partnerships, Mikael concludes.
Facts
About Nordvalls
Nordvalls produces high-quality labels for the entire packaging industry. As an exhibitor at Scanpack 4–7 October, they will showcase their breadth as a supplier. Learn more at the Nordvalls website >>
Buy tickets to Scanpack
Would you like to visit Scanpack?  Buy your ticket >>