Scanpack news: microwaveable biodegradable bioplastic
In the pursuit for a fossil-free society, interest in bioplastics is growing rapidly. The biggest user of bioplastics is the packaging industry, which uses almost fifty percent of all the materials. Scanpack 2022 will have a special section for bioplastics companies and Nordisk Bioplastförening (the Nordic Bioplastics Association) is arranging presentations at lunchtime each day on the stage at Scanpack Pioneers. One of the companies that will be present is GAIA BioMaterials. "We hope to have a really interesting launch ready at Scanpack," says Nils Andersson, Head of Marketing Communications and Key Account Manager at GAIA.
GAIA BioMaterials is a Helsingborg-based company that is a strong driving force in the development of biodegradable biomaterials and products. At the core of the company's materials are Biodolomers, which have high proportions of minerals as a carrier component. The material is renewable, biodegradable, compostable or can ultimately be recycled for energy, with significantly lower CO2 generation than burning fossil-based plastics or paper. For the general public, the best known product is perhaps the carrier bag found in supermarkets. Otherwise, the material is often used in products where we are not aware of it, for example in healthcare.
Continuous development within the company means that it is now close to launching a new material on the market with a focus on food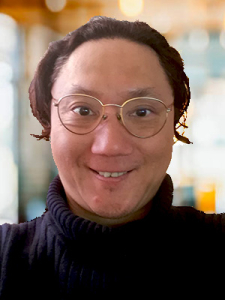 packaging.
"We have developed a number of new formulas that we strongly believe in," says Nils Andersson. Some are still in the fine-tuning stage, but they make for an exciting future.
"Our materials are used in many areas and can be processed with traditional plastic processing methods, but we are now making a major investment in food packaging, especially for restaurants and the packaging of ready meals, which means a microwaveable material is required."
"We've come so far that we feel we can get out there and tell the market now. Our customers have had the opportunity to test it. We have now invested in a film machine and a thermoformer that will allow us to carry out tests much faster. Which means we expect it to be ready very soon."
PLA-free packaging solutions
Polylactide Acid (PLA) is a bioplastic that GAIA uses in its materials, but PLA is not that compatible with heat. To get around this, PLA-free materials that do not lose stability have now been developed for the food industry. We have high hopes for this, because we can then offer the food industry a material that is microwaveable and biodegradable.
"By biodegradable, we currently mean for industrial composting, but we expect it be suitable for home composting in certain thicknesses that are relevant to the industry. We think we'll have this ready for Scanpack and will hopefully be able to use the show as a springboard. We think this could be a market talking point."
GAIA's ambition is to be able to seal the trays using a bioplastic film. Different materials have been tested and the welding has worked well. The way the trays are sealed also has a lot to do with the areas in which they are to be used.
Nils and his colleagues have been out and about talking to potential customers in the food industry and have experienced a lot of interest. One threshold to get past is how the EU is going to further develop the rules for Single Use Plastic, SUP. Up until now, trays of the type GAIA is targeting have not been covered.
Aiming for the world market
"Of course, it's a factor here in Europe, but the world is so much bigger, there are large markets that are of considerable interest to us," says Nils Andersson.
"Sweden as a market is not huge, but there are large markets that justify the investments we are making now. That is not to say that we are not targeting our own domestic market."
To reach the world market, GAIA is working closely with global giant Mitsubishi, a door that will open to greater opportunities.
Meet GAIA at Scanpack
GAIA is coming to Scanpack. Visit them at the company's stand to find out more. In addition, they will be presenting their solutions from the stage at Scanpack Pioneers. Keep an eye on the programme for day and time.
Scanpack tickets
Tickets for Scanpack are now on sale. Use code earlybirdfree to make a free booking (value 175 SEK)